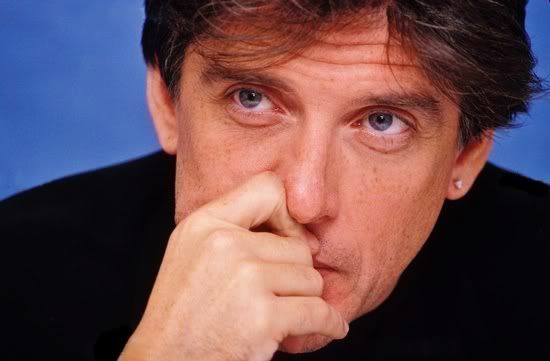 SPOILER WARNING: A late night gathering for non-serious palaver that does not speak of that night's show. Posting a spoiler will get you brollywhacked. You don't want that to happen to you.
The Insomniac's Vent - Hole (hereinafter known as IVH) is a noncontroversial topic, no flame zone. The IVH, if lost or stolen will not be replaced or purchase price refunded. Violation of IVH rules will result in expulsion without refund. A copy of IVH rules can be obtained from one or more members wearing tie-dyed oxford shirts after written requests. Admission to certain functions within the IVH may require additional innuendo, enter at your own risk. Frivolity and silliness are highly recommended for all riders. Flamewars are expressly forbidden and political ranting is strongly discouraged. Please consult your counselor, magistrate or religious functionary before usage. Comment below if you agree with said terms.
Addendum to above: First is first. Second can be skinkond.
Thank you and have an IVH night.
Hey there all my fellow venthooligans! Welcome to the Thursday night edition of the IVH, the number 1 ranked daily diary featuring Craig Ferguson, on Daily Kos!
Painting is still in process at casa de sallee, I set a muscle spasming, which set me scrambling for my little drug therapy trio, with the "do not drive or operate heavy machinery" warning....so I may be in and out. Is that literally or figurativley or both?
Oh, look at the time!
MAN, I TOOK DOWN MY CHRISTMAS LIGHTS!! And I was so ready for my nice, but very, very involved with his yard, and he may be a bit judgemental to say something like, "Nice day? I was just thinking to myself, again, Isn't this just a perfect day for my no class neighbor to finally take down her fricking Christmas lights?"
9:18 PM PT: Here are the clips