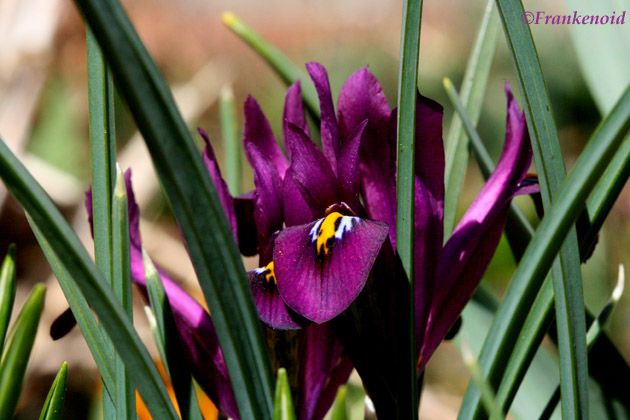 Good morning, my fingernails are grimy! Welcome to Saturday Morning Garden Blogging.
As has been the pattern this winter, Denver had days of lovely sun and warm temperatures, interrupted by a brief spit of moisture mid-week. But the highs are getting higher, and the lows aren't quite as low — all in all, the set up for a bloomin' good spring here in Denver.
The front beds are well-sprinkled now with crocus and rock-garden iris; the earliest of the hyacinth are showing buds; and the self-seeding plants — weed and flowers both — are sprouting up everywhere.
We have a cool down forecast for the weekend — but then back to the 70s for St. Paddy's Day. I will not be planting peas, however. It's been too wet to prepare the veggie patch for planting.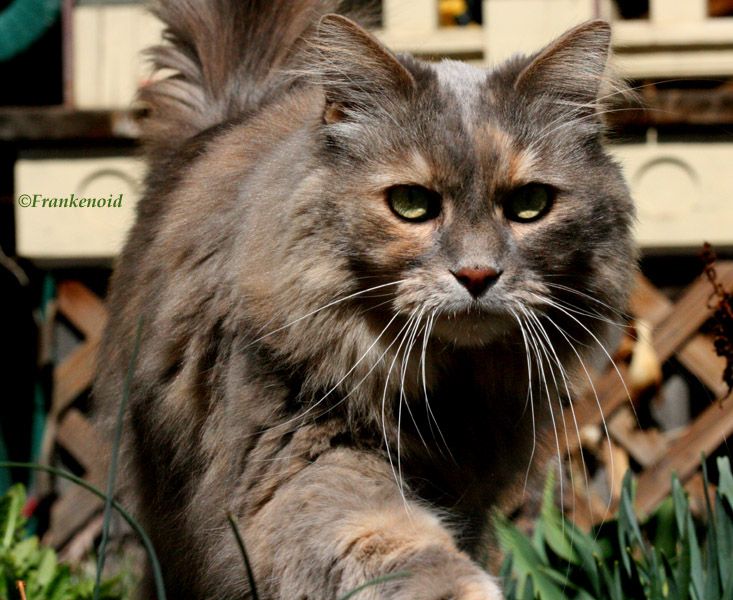 Zasu Pitts Pootie is my gardening companion, and yesterday she helped me do a bit of spring clean-up. She sniffed around, chased the tines of the hand rake, and otherwise made a perfect pootie pest of herself as I pulled out the dried iris leaves, raked up plant remains and uncovered new growth… including a volunteer catnip plant, just what Zasu was waiting for. She loves to rub the tender, just-emerged leaves all over her face before eating them.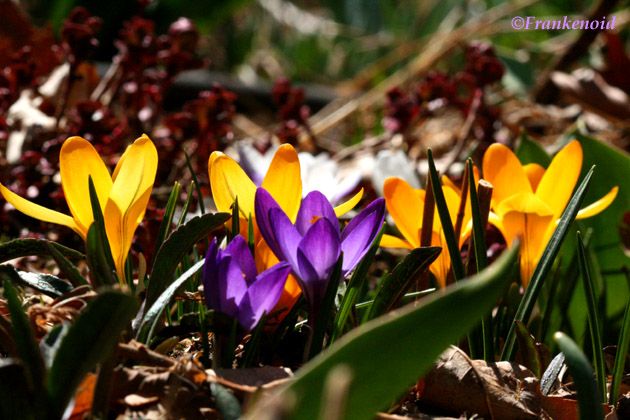 With Zasu thus occupied, I was able to relocate a couple of miniature rose bushes that had become overwhelmed by a near-by gaura; now they're directly in front of the porch. They'd just started putting out new growth, so they should settle in OK.
There still are a couple of lavenders to be pruned, and the rugosa hansa could do with a whack back.
And I still need to get the tomatoes started. I always manage to be two weeks later than I planned on doing that. Damn.
That's what's happening here. What's happening in your gardens?